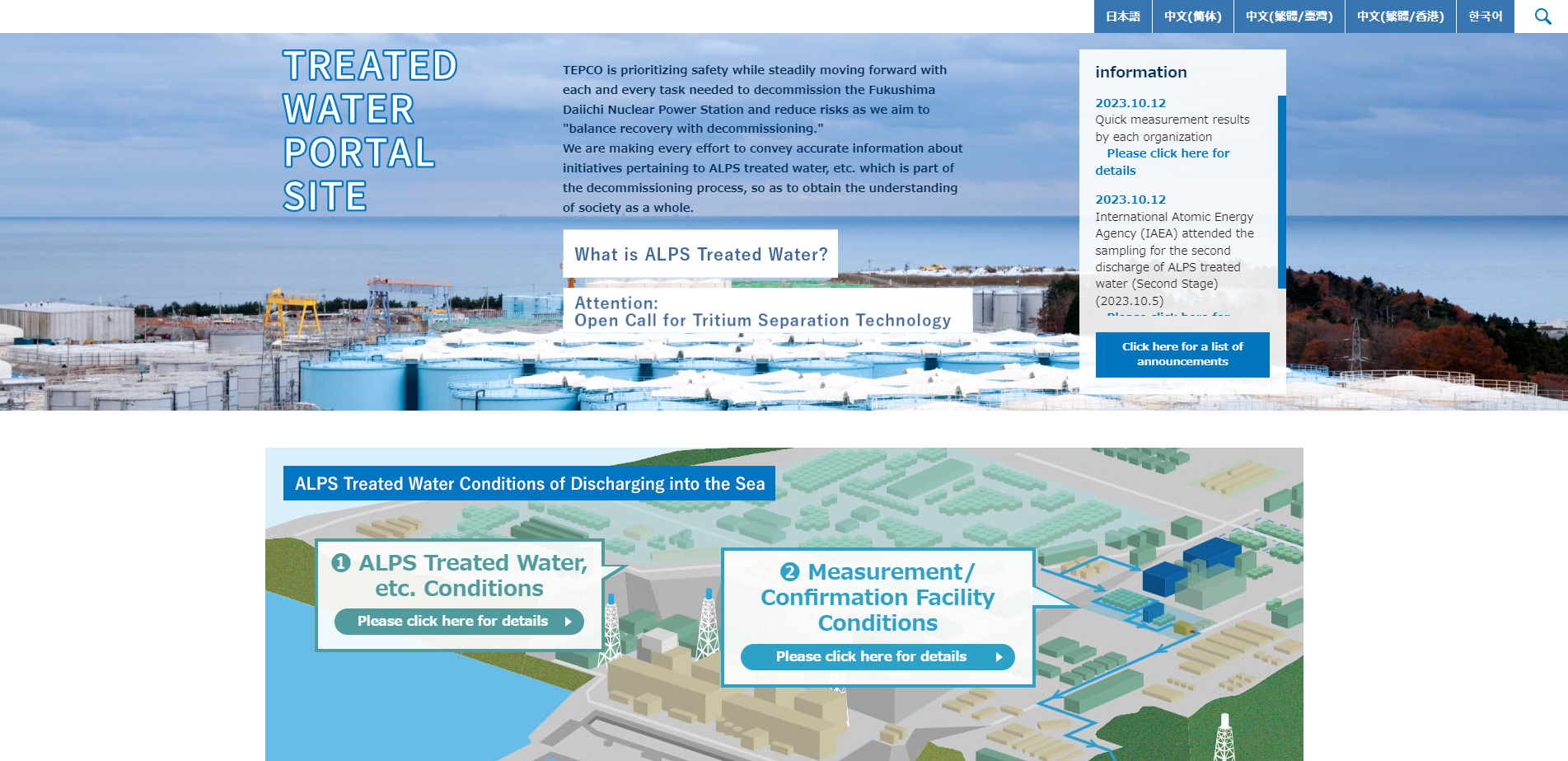 TEPCO is prioritizing safety while steadily moving forward with each and every task needed to decommission the Fukushima Daiichi Nuclear Power Station and reduce risks as we aim to "balance recovery with decommissioning."
We are making every effort to convey accurate information about initiatives pertaining to ALPS treated water, etc. which is part of the decommissioning process, so as to obtain the understanding of society as a whole.
ENGLISH
中文(简体)
中文(繁體/臺灣)
中文(繁體/香港)
한국어
Links
(TEPCO)What is Tritium?
(METI)ALPS Treated Water